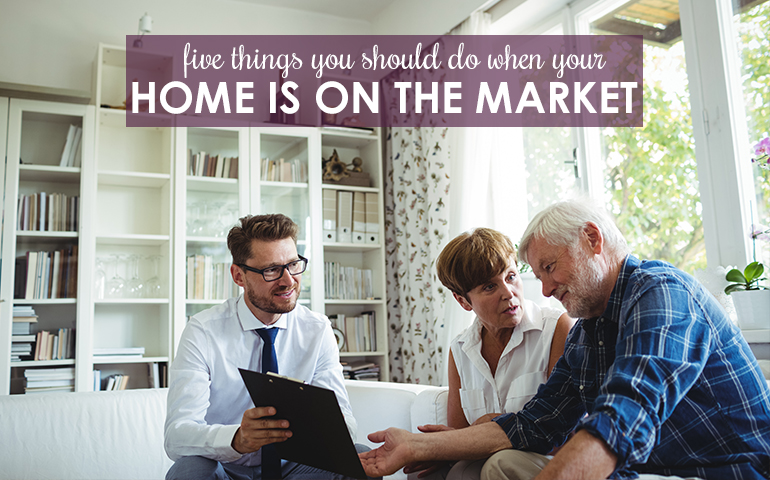 Preparing Your Home for Sale – Five Things You Need to Know
Right now, the real estate market may pretty favorable for home sellers. But, that doesn't mean sellers can just kick back, relax and wait for their homes to sell. It's true; many buyers are seeking the right home to move into before a new school year starts. However, there also are many sellers eager to swoon buyers into choosing their homes.

If you're trying to sell a home this summer, you want to have realistic expectations about how your sales process may go. Here are five things home sellers need to know now:

1. The price you want, may not be the price you get.
When you're planning to sell your home, you're sure to do a lot of research on other similar homes that are selling around you. You'll notice the things those homes have that yours do not. You'll take note of features your home has that they do not. In your mind, you may have a set price that you expect to get for your home. Erase that thought. Comparable homes are mere reference points when it comes to your home's worth. Things like market conditions, competition, and plain luck may influence the price of your home. Work with your real estate agent to establish a sales price that is fair and attractive to buyers. That way, buyers won't be disappointed by what they see and you won't be disappointed by what you get!

2. Your home should always be clean.
You're probably going to put a lot of effort into getting your home ready for listing photos. You'll declutter and clean until your home is in top shape. Would you believe that while your house is on the market, you should keep that momentum up? Absolutely! You may know when your open houses are scheduled, but showings can creep up on you at any time. Be prepared by always keeping a clean house. This means picking up loose items and making the beds before you leave each morning. When your home is on the market, you always want to keep it in show-worthy condition.

3. Buyers will have a lot of opinions.
Despite how clean your house is, buyers are bound to find fault with something. Even the buyers who end up closing on your home will likely want to change something about it! The important thing to remember when considering buyer criticisms of your home is that they're merely opinions. If you've worked with a trusted real estate agent to prepare your house for sale, feel confident in your listing. Unless you receive several similar comments about a certain area of your home, turn a cheek to any negative comments you hear.

4. You should never refuse a showing.
Just because you may not always want to hear what buyers have to say does not mean that you should not always let them come to see your home. If a buyer wants to tour through your home at a time that is not convenient for you, try to adapt. Make other plans—whether that means going to a neighbor's house or going to the mall—do whatever you can to accommodate the times a buyer wants to browse through your home. It could be the difference between finding the perfect buyer—or letting them go.

5. Buyers may not be working on your timeline.
Just as buyers may not want to tour your home at a time that is convenient for you, they also may not want to buy your home at a time that is convenient for you. You may list your house in early summer with the hopes of closing before a new school year starts. However, the right buyer may not come along during that time frame. Don't give up on your home sale. Instead, have a plan. If your home does not sell as quickly as you would like, arrange to stay with friends or family, rent it out or determine how long you may be able to afford two mortgage payments. A little preparation can go a long way if your home sale takes longer than you anticipate.

Are you ready to list your home this summer? Our experienced real estate professionals are ready to help. Contact us today!